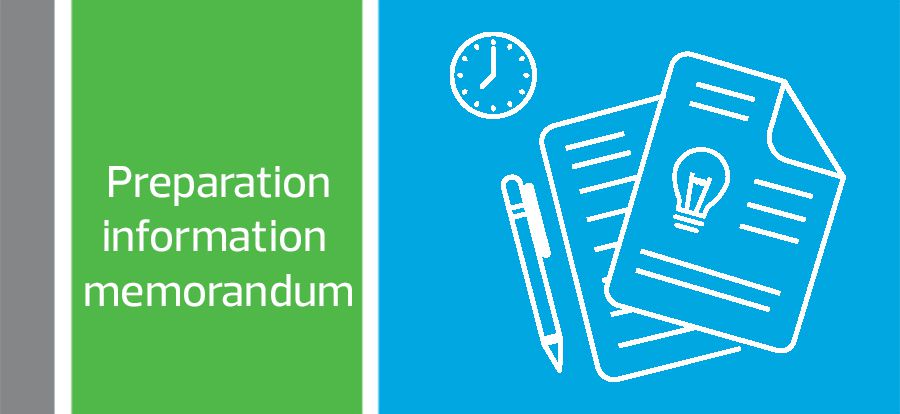 What is an Information Memorandum (IM)

When you decide to sell your company or raise finance for future growth, the most critical document you need to prepare is the Information Memorandum (IM). Information Memorandum is essentially the written description of your existing business, highlighting all aspects of your company including past performance and projected future growth. In simpler terms, IM is your business plan, a sales and marketing document

if you will, which you share with potential and serious buyers/investors in complete confidence after signing non-disclosure agreements.
As IM is responsible for forming the first impression of your company, it's always advisable to seek advice from professionals such as Synergy Insolvency Professionals while preparing the document.
Advantages of an Information Memorandum
The advantages of an IM are manifold.
Firstly, it ensures that all investors receive the same information, which is particularly important if you are running a competitive selling (bidding) process. It saves time for both you and the buyer/investor if your IM has all the relevant information. In a nutshell, an IM is the most efficient way of providing a large volume of information about a company to investors.
An IM is also a very effective means of communication as there will always be only a very small number of people who can be at the company's premises performing due diligence. Thus, an IM helps in keeping a wide array of decision-makers (including the directors, board, advisers etc. of the investor) also in the loop.
Finally, an expertly-prepared IM illustrates to the investor or buyer, the quality and professionalism of the seller. Believe it or not, lots of investment/buying decisions are made on the likeability factor of the people selling or divesting the company.
Common mistakes while preparing the Information Memorandum
The aim of an IM is to motivate the buyer or investor. But it's equally important not to have unrealistic projections – either overestimating market potential or underestimating the market competition. There must also be no mismatch between cash flow and your investment needs. Revenue and expense projections must be properly calibrated.
Always avoid hype, exaggeration, or omission, and provide a complete disclosure of all material facts as accurately as possible.
If the above is not followed, it will not only diminish the credibility of the company, but can also create legal liability for you – the Director of the company, if you are offering shares or other forms of funding instruments for sale to the public.
What Synergy Insolvency can do for you?
At Synergy Insolvency , we have an experienced team of corporate finance specialists with expertise in selling businesses, as well as in both debt and equity financing. They can help bring out the unique selling proposition of your company and highlight it appropriately to attract the best investors or buyers.
A general rule of thumb we use while preparing your company's confidential Information Memorandum, is to ask the seller (you) what information you would require if you were buying the company – using a company you know little/nothing about as the reference point.
Please note that the scope of an IM varies depending on the type of investors or buyer targeted. However, the core content – which is the description of your company from a strategic, operational and financial perspective – always remains the same.