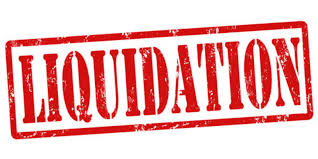 Liquidation
Liquidation comes into effect when the resolution professional, at any time during the corporate insolvency resolution process but before confirmation of resolution plan, seeks the direction of the Adjudicating Authority on the decision of the committee of creditors approved by not less than sixty-six per cent of the voting share to liquidate the corporate debtor. The Adjudicating Authority then passes a liquidation order.
---
Voluntary Liquidation
Under voluntary liquidation, it is directed that a company can apply for voluntary liquidation under the following conditions:
declaration from majority of the directors of the company verified by an affidavit stating that

they have made a full inquiry into the affairs of the company and they have formed an opinion that either the company has no debt or that it will be able to pay its debts in full from the proceeds of assets to be sold in the voluntary liquidation; and
the company is not being liquidated to defraud any person;
An insolvency professional acts as the liquidator and conducts the entire liquidation process. All this, provided that the company owes any debt to any person, creditors representing two-thirds in value of the debt of the company shall approve the resolution passed under sub-clause (c) within seven days of such resolution.
The company will then notify the Registrar of Companies and the Board about the resolution to liquidate the company within seven days of such resolution or the subsequent approval by the creditors, as the case may be.